A history through pictures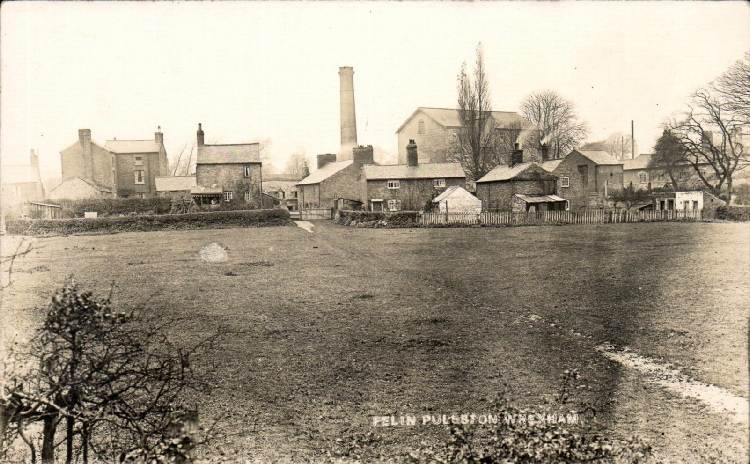 This section features a selection of postcards. Some have been chosen because of the subject matter of the photographic side whereas others for what is written on the reverse.
It is amazing how much can change in as little as 100 years. Hardly any of these buildings remain today. For more on Felin Puleston click this link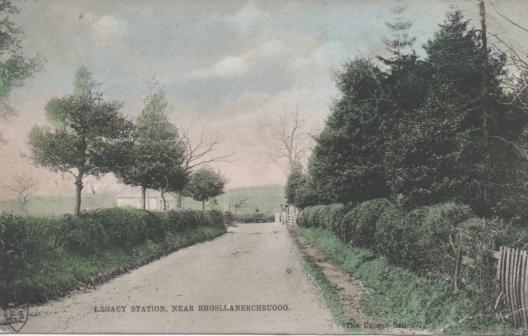 1911 - Legacy Railway Station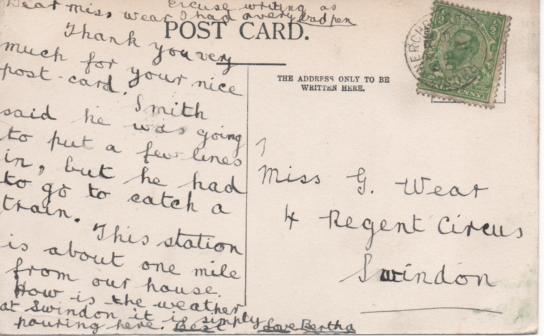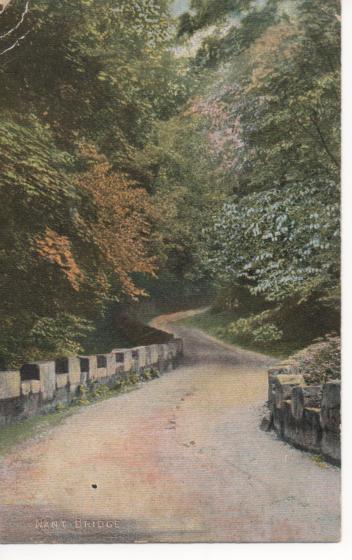 1907 - Nant Mill Bridge (This scene is very similar today)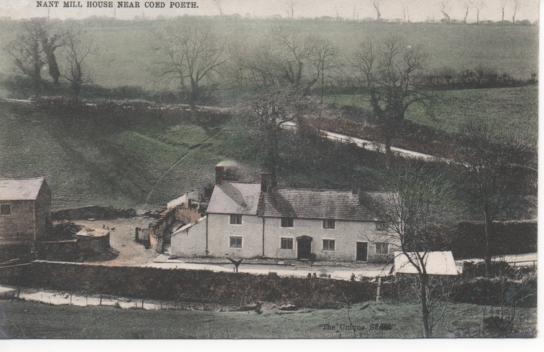 1908 - Nant Mill House (this house has long since been demolished and the area is now a country park)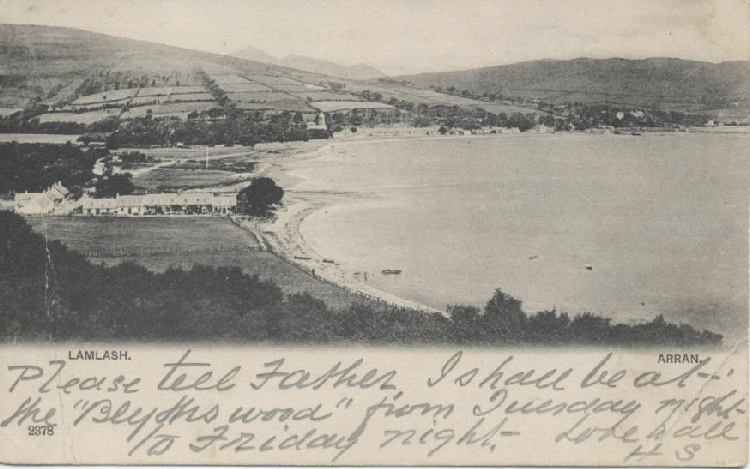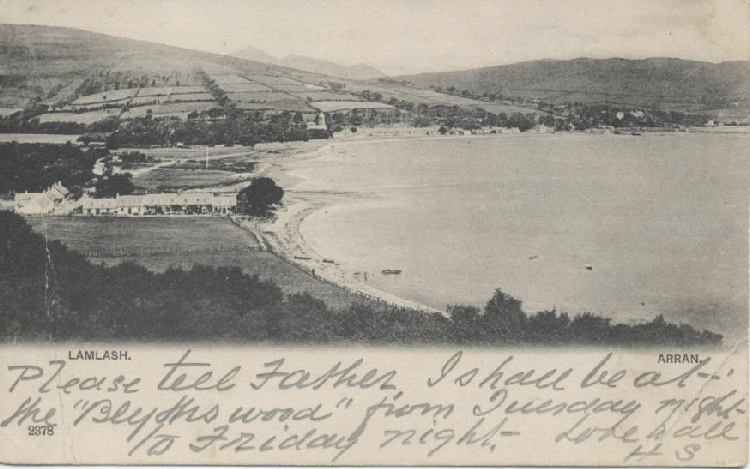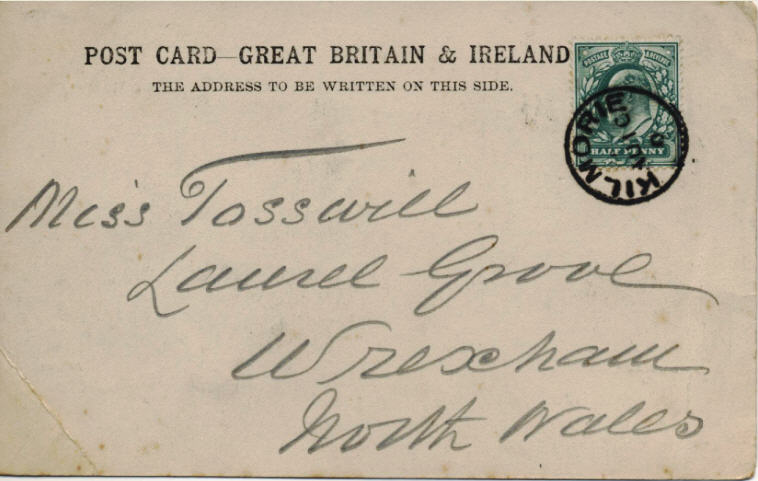 1901 - 1909? - Lamlash (on the Isle of Arran, Scotland)
Neil Smith from Edinburgh kindly got in touch with me about this postcard. He bought the card for the stamp and postmark but to be sure that it was genuine he had to do some research which led him to Laurel Grove, Bersham and paper making!
This is Neil's well informed analysis of the postcard.
"On the back of the postcard is a scene of Lamlash on the Isle of Arran and a message reads "Tell father I shall be at the Blytheswood from Tuesday night to Friday night. Love all H. S".
I've looked at the census and there is one Tosswill family in the area originally from the West Country. They don't live at Laurel Grove but are close by. They have only one child which threw me a bit because "father" tends to imply a sibling of Miss Tosswill was the author?
The family are John Henry B Tosswill, wife Annie Tosswill (nee Toope) and Gladys May Tosswill born about 1896.
I began to suspect it was a fake as there were no siblings but John Tosswill's occupation is paper maker in 1901 and papermill manager with partner in 1911.
I think the card was to Gladys Tosswill a young girl around 10 years old at the time from someone she made promise to send a postcard whilst in the wilds of Scotland which probably seemed the other side of the world to Gladys. I think the meaning of "Tell father" should be read as "Tell (your) father" or is it Welsh terminology?

Considering the author was informing them of his whereabouts could be that it mattered in case he was needed. So my guess H.S. is John Tosswill's partner but more local research is needed to back this up.

1901 Census shows John B Tosswill as a manager to a paper mill