A history through pictures


Len Hughes - Memories of Rhostyllen
I attended Bersham School until 1950 and well remember the daily walk (or run) from 30 Wynnstay Crescent up West Grove to the school. I believe 1947 was the year that the winter flood happened and Gwylim Williams drowned near the footbridge. I remember all the teachers at Bersham - Mr Hughes, Mr King, Mr Gilla and Ms Mitchel. She had a great influence on me and was instrumental in getting me to Grove Park. I saw Mr Hughes on Bersham Road in the late eighties and he actually said my name when my sister Kathleen asked him if he knew who I was!

How many of my school friends remember me I wonder? Names I remember are: Glyn Jones, Derek Rowlands, Tony Pemberton, Cynthia Rogers, Beryl Davies, Pam Kyffin, Philip Pearce, John Povah, Colin Humphries, Emily Rogers (Blacky Row, and she had a younger sister whose name I have forgotten). I was a train spotter and remember trying to catch the ZULU express passing Rhostyllen at 1:00pm. Our gang spent hours at the railway line by the church and climbed along the sewage pipe there! When I was old enough I spent all my time at the billiard room at the parish hall.

Everybody remembers the 'Argie' in Bersham as the gathering place for folk on a Sunday afternoon. Bluebell Woods alongside the Argie was our source for these flowers. I wonder if they still grow there? The old ironworks was a place of interest. Hazel Thomas's family worked the farm and I remember Hazel in the uniform of the Catholic school in Wrexham. Some of us Rhostyllen lads were privileged to play in the octagonal building there with Hazel's permission. Hazel had a friend who lived in a farm about a mile up the step waterfall road. I think her name was Beryl Huxley.

We Bersham pupils used to walk from the school to the old church building by the parish hall for lunch every day and I still remember the rows of tables there, and where the food was cooked in the back rooms.

Now to the village shops: Harry Morgan, Trevors, "Top chippy' and 'bottom chippy' were Thomas's and Lloyd's fish and chip shops. We loved the fish cooked by Mr Thomas and the chips cooked by Lloyds! The post office in Bersham was the creepiest shop I can remember.

Mention must be made of Owens' village buses. Bill Owens must have retired and the service then provided by Williams, the company in Ponciau. We used to ride Owens' buses to Wrexham to go to Grove Park School. On this subject I do remember one of the conductors - Dolly Bowen. However she may well have worked for Williams. When Bill Owens ran the buses, I remember my mother (Mrs Gwen Hughes) telling me in later years that Bill would stop the bus to pick me up if he saw me walking home from Wrexham. What a guy!

Bonfire nights! We used to have a huge fire down by the old Rhos railway Line in some disused backyard and I remember spending a lot of time gathering the wood for this event. Many trees in Bersham woods suffered at our hands!

On a sorry note, I remember how we used to taunt an old lady who lived in a decrepit house on Station Road just before the slight hill down to the Rhos railway bridge. We thought she was a dangerous witch! Her backyard faced the foundry.

Another landmark in my village was 'Albert the Barber's'. There was a man who never seemed to stop working. My dad would take me there for a haircut in the 'back' room, and every time a customer would come in the shop, Albert would leave the haircut customer to attend to the shop! A haircut (with those hand operated clippers) could take an hour! In addition to selling groceries, old Albert used to sell home made cough "remedies" and dubious "tonics". I'm sure us village folk thought he had a medical degree and could out-diagnose a doctor. What a character he was. He used to sponsor the village races once a year up at the 'Rec'. I remember winning a shilling or a sixpence in these games. Albert was a true resident of Rhostyllen indeed.

I will confess to a criminal act up at the 'Rec' in my youth. In the field where the wooden club house was situated there existed several very old and large oak trees. One of these trees near the railway line had a rotted-out space about 10 feet off the ground. I think it was Phillip Pierce who was with me, and we started a fire in this dead wood. It grew out of control and in a panic Phillip and I ran away to Bersham (down the old lane lined with the beech trees). We expected the police to be knocking on our door for several weeks! I see that the tree has since been cut down. In the 'Rec' were the two sets of swings, the roundabout and the 'jars. Those swings must have been made by real craftsmen because they were still in use many years after we used them. Are they still there?

If anybody reads this and remembers me, please do drop an email to me in Dublin, Ohio, USA. I notice I am the first memory writer for Rhostyllen and I hope to see others. Len Hughes
John Povah - Memories of Rhostyllen
"Just a few of my very fond memories: Village shops – Turner's, Vicarage Hill; Top Post Office; Mrs Jones, opposite the Swan; Mrs Jones from her front room at the end of Blacky Row; Humphreys Newsagent from their front room in Church Street; The Co-op, Trinity Street, Goodwins, High Street, the shop on the corner of Trinity Street and Ruabon Road, which had many uses, the veranda did too. Evans the Bakery, The Rosary. Evelyn, the daughter was the baker. Her weekly bake, on Wednesday, of rectangular shaped steak and kidney pies, still make my mouth water at the thought. The flour was delivered by Peake's of Oswestry on a steam driven lorry. 'Den the Milk' with his horse and cart which he stabled in an old building in the Parish Hall grounds. Prior to him, Mr Blake from Esless Farm delivered the milk, dispensing it from a churn. The Crisp Factory on Wrexham Road which sold massive bags of broken pieces for a penny halfpenny. The American soldiers camped at Erddig, invading the village in the evening in search of entertainment(?) and handing out chewing gum to we little beggars. Old Time dancing in the Top School, to the music of Jim 'Fat' Williams and Len Wakelin, Dorothy's dad. Plays in the Parish Hall by the Drama Group in which Mervyn Roberts was usually the star. Philip Yorke riding his penny farthing in the carnival, and entertaining us with his 'musical saw', and us singing Casey Jones to his banjo accompaniment, at the Sunday School Christmas Party. The Sunday School trip to Erddig Hall, Wow! Albert the Barber dispensing unwrapped sweets with Brylcream scented hands having just come out of salon. The candle on the counter for the miners to light their one cigarette which they bought before going to work. The lady at the bottom of the Ddol, selling toffee apples. I remember she had a large goitre. The Harper family, of some 15 or 16 children, who lived in the Old Mill, Esless" Written by John Povah
Jane Hann (formerly Thompson - maternal grandparents, Timberlake) - Memories of Bersham & Rhostyllen
As a young child, I lived at number 5 Mill Terrace. It was my grandparents' house. Their names were Stanley and Alice Timberlake and they were able to rent the house because my grandad had worked for a local landowner by the name of Fitzhugh. My mother, Jeanette, was born in that house. We moved to the midlands when I was 5 years old but continued to visit until the mid-70s when Nan and Grandad moved to nearby Rhostyllen. There was no bathroom there for many years and I remember taking a bath in front of the fire with water heated up on the stove. I remember the rooms were icy cold in winter and I would stay in bed waiting for my grandad to light the fire before daring to go downstairs. I also remember doing the washing in the backyard in a metal tub, using a dolly pin and a hand mangle. Monday was my favourite day of the week. The toilet was also outside and we used chamber pots until, finally, the luxury of a bathroom was added to the house. I never liked that new bathroom much. My grandparents called the kitchen - the back kitchen and there was a long cold scullery alongside it where milk, butter and eggs were kept. I used to collect the milk from the shippon across the road and was great friends with the Thomas family. They let me 'help' on the farm whenever I wanted to. I also collected eggs from the yard at the side of the farmhouse. Milkchurns were left on a bench across the road and I loved watching the cows go back and forth from shippon to field twice a day.
My grandad grew lots of vegetables in his garden at the back of the house. He was a gifted gardener and invariably we ate food from the garden at teatime. Lettuce and tomatoes were always fresh. We planted some apple pips together and over the years watched that apple tree grow. There was also a gate at the end of the garden, so you could get out and cross the river over to the fields at the back of the house. It was an idyllic place to spend your childhood.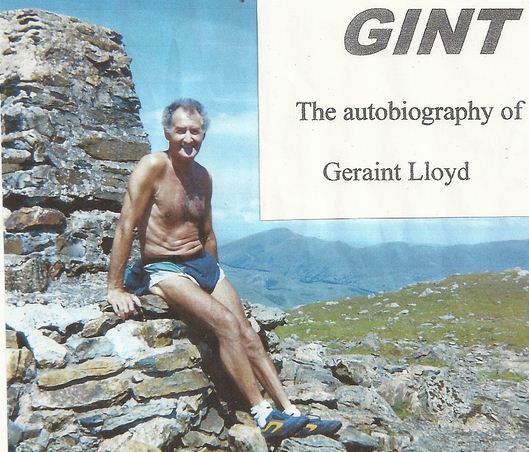 Geraint Lloyd (taken from the autobiography of)
Eventually as one gets older thoughts turn to ancestors. Who were they? Where did they live? What were their occupations? Luckily I knew my grandparents as they lived into their seventies, eighties and nineties. But when I try to recall their parents I have to rely on photographs and family stories. Take my paternal great grandfather Robert Lloyd who lived in Rhostyllen, a coal mining village near Wrexham. He was killed in a Bersham pit disaster in 1880. Then there was 'Granser' Goodwin who must have settled in Rhostyllen after moving from Newtown, Montgomeryshire. The tale was that Granser used to walk about the village with a hot water bottle down his trousers. Some used to say it wasn't water in the bottle!
On my mother's side, her grandparents lived in Bethesda, Caernarfonshire which itself was a village based around slate quarries. Their son Owen worked in the quarry until a disagreement between workers and management caused a strike in the 1890's. Money had to be found to put food on the table, so Owen relocated to find work in the colliery in Rhostyllen. Apparently he could not speak English, having been brought up speaking Welsh.
Not long after this upheaval, whilst living in lodgings in Church Street, he met Elinor Jones (Nel) who was born at Erddig Hall. They married in 1904 at Tabernacle Presbyterian Church and the marriage certificate failed to show Elinor's father.
It was not long before Owen and Elinor rented a terraced cottage in High Street and opened a grocery shop selling bread, cheese and other provisions for the mining families along with tobacco for the miners. After a few years of successful trading larger premises were required, so the family moved up the road to Vicarage Hill. It was this property which was the first to be connected to mains electricity when the colliery received it's supply. This was because my grandfather had now become the postmaster and had to sort the Royal Mail at 5.30 every morning. My mother Olwen had been born in 1905 and her sister Megan arrived six years later.
While renting this four bedroom house with shop and outbuildings, my grandfather was establishing a grocery business with post office and millinery sales along with the delivery of milk and bread round the village in a horse drawn trap. Alas the postmaster's position meant that during the First World War sad telegrams had to be delivered to families where one of their boys had died or was missing in action.
The early evening and Saturday afternoon were the only available recreation times during a busy week and Owen used to walk up to the field he rented on the edge of the village where he grazed heifers and his ponies which he trained to trot gracefully in harness. He used to show his livestock and won many prizes at local agricultural shows.
Various tales were passed down the family over the years of amusing occurrences; one of which recounted the delivery of milk on a cold morning by pony and trap where the animal would stop at each house while my grandfather would jump down, measure the milk into the person's container then return to the trap and move on. However, one particular householder asked Owen in for a cup of tea to warm him up and the horse nudged the back door open wondering why his master was taking so long.
Grandpa Lloyd (Joe) married Alice Maud Goodwin in Tabernacle Presbyterian Church in 1900 and they rented a semi-detached house opposite the Parish Church of Esclusham. In 1903 my father Joseph William was born and his sisters Sarah Edith and Minna came along later. They must have been a musical lot, encouraged by their mother spending hard earned money on an nupright piano. Maud was a seamstress and spent many hours on her treadle sewing machine making clothes for the villagers.
As the three children grew up they all learned how to sing in Chapel on a Sunday and Will took to the violin, whilst Ede chose the piano. Later on Edith accompanied the hymn singing in Chapel and taught in Acrefair Secondary School. During the first half of the twentieth century the Sunday School Scholars used to celebrate the Anniversary of its foundation by putting on three services of religious songs, readings and recitations performed by the Chapel choir, soloists and a string orchestra. Will led the orchestra and later conducted proceedings when a deacon and precentor.
This orchestra had built up over the years through friends and contacts who played musical instruments coming together for this annual production. One year they met up and Jack Peake was heard to say to one of the viola players that she "was like the last rose of summer." The intention was supposed to be complimentary but she took it the other way! There would be a double bass, cello, flute, clarinet and even percussion provided by Mr Cudworth (who owned a foundry in Wrexham.) Most of these players would come for tea at my grandparents' house between services and exchange news of what each had been up to since last meeting.
After primary school in Rhostyllen the children progressed to Grove Park Grammar School in Wrexham. So it was with Will, Edith and Minna Lloyd. Electric trams used to operate along Ruabon Road from Johnstown to Wrexham, so this was the main transport to school shared by my mother and my aunt Megan Roberts.
My grandfather Joe Lloyd was quite a footballer and played for the Esclusham All Stars when Billy Meredith was in the team. The pitch is still used to this day by the local footballers. Grandpa had a close connection with Chirk as his grandmother lived there and most Sundays he would walk there and back from Rhostyllen to visit her. This could be why he played for the Chirk team as well. When his playing days were over he became Secretary of the Welsh Football Association.
The highlight of the Sunday School year was probably the annual trip, when scholars would climb into horse drawn hay carts to be conveyed a mile or so out of the village for a picnic. As the years went by this trip developed into a day at the seaside when charabancs of children and mothers would be transported to Rhyl, then fed tea, cakes and sandwiches in the Presbyterian schoolroom before returning home.
I think tennis played a big part in bringing my mother and father together, as they used to meet up with school friends on summer evenings and weekends to play at Bryn Tirion, a large house on the edge of the village. Although the courtship did not develop until Will had completed his Law examination to obtain a solicitors practising certificate, as there was a lot of studying involved. The expense was minimised by his playing the violin at cinemas to accompany the films before the 'talking' pictures came along.
Rhostyllen & Bersham Memories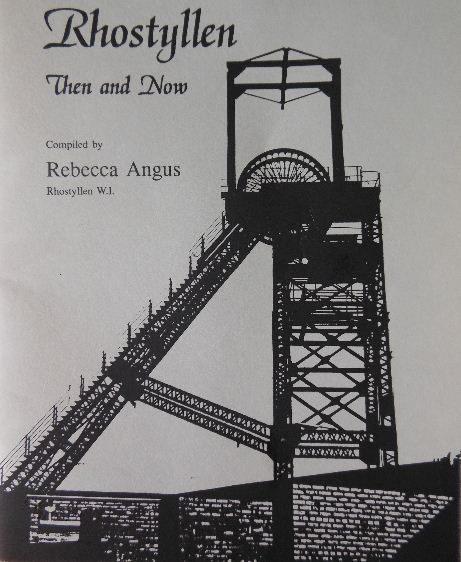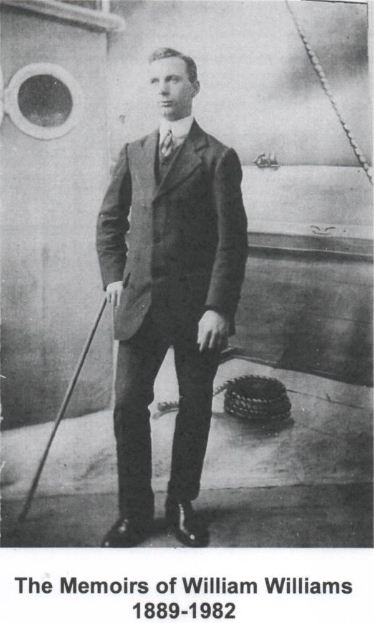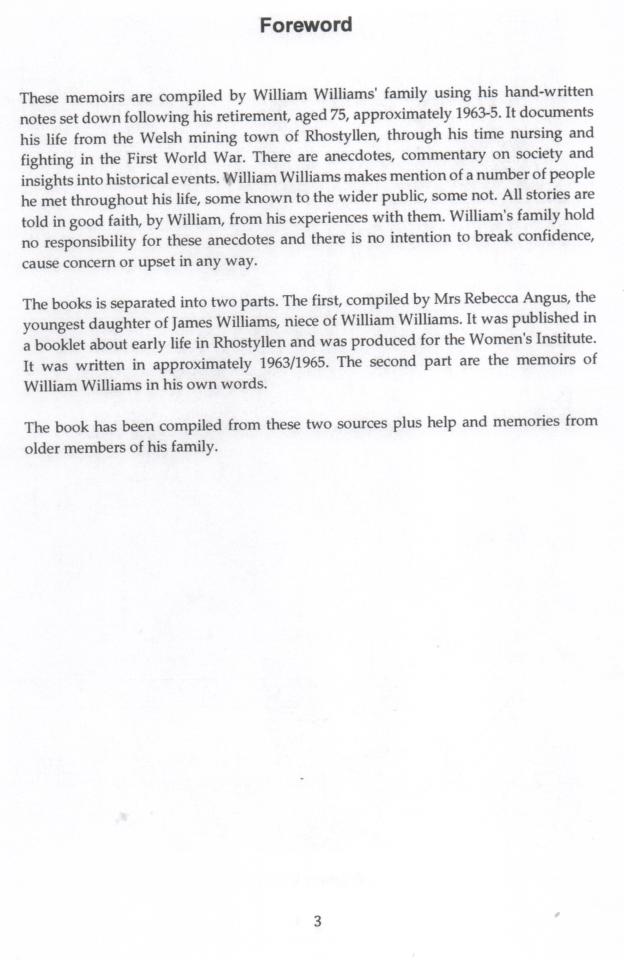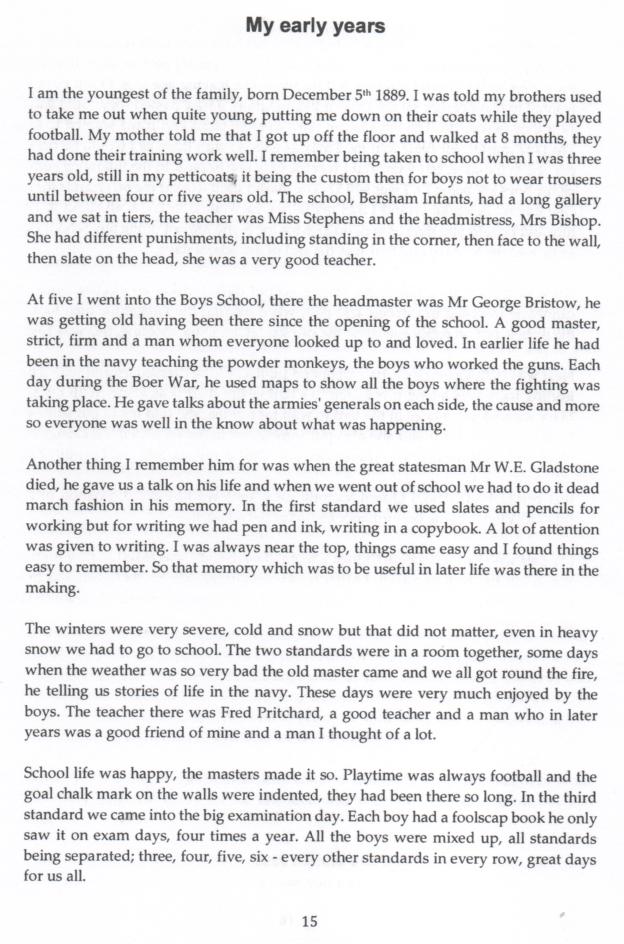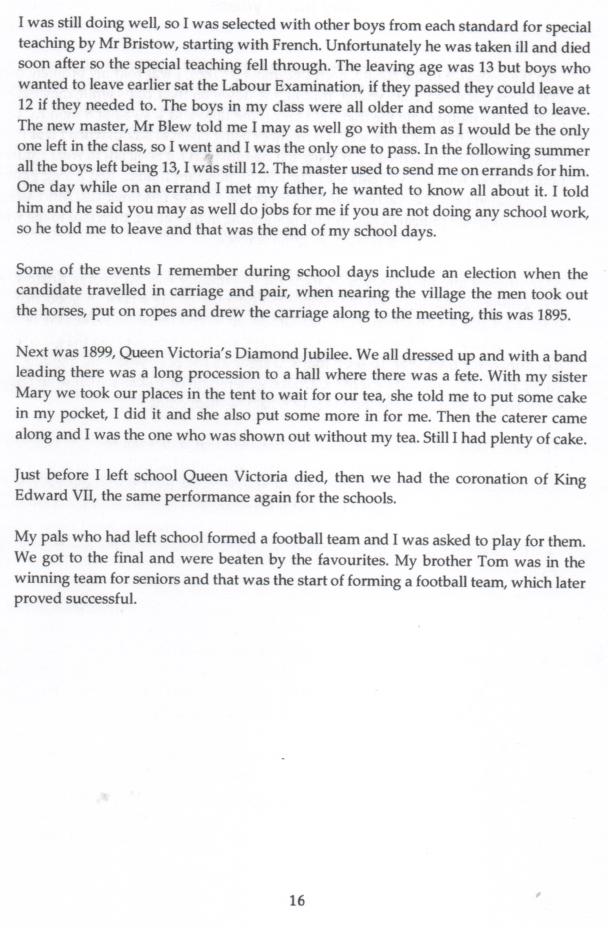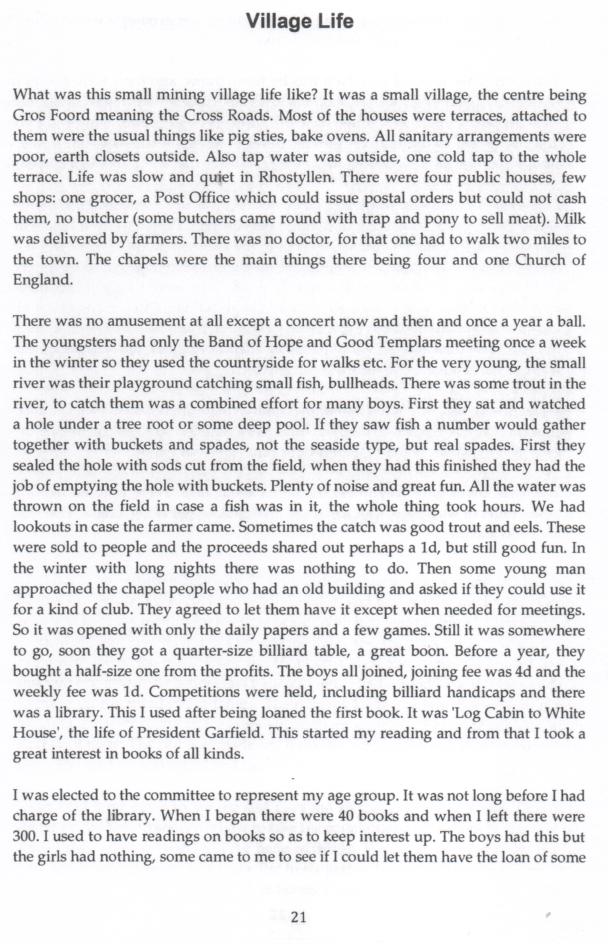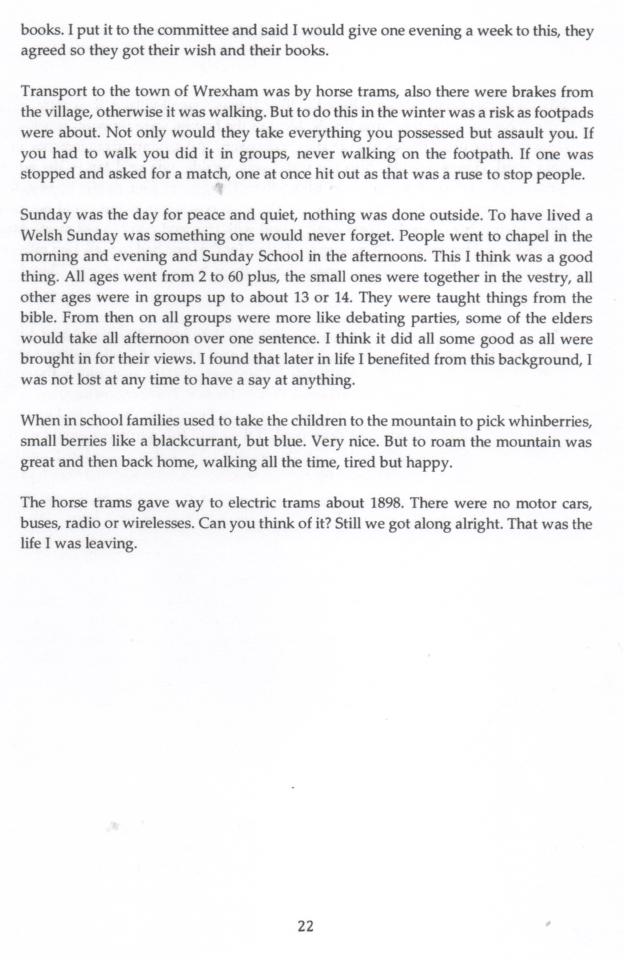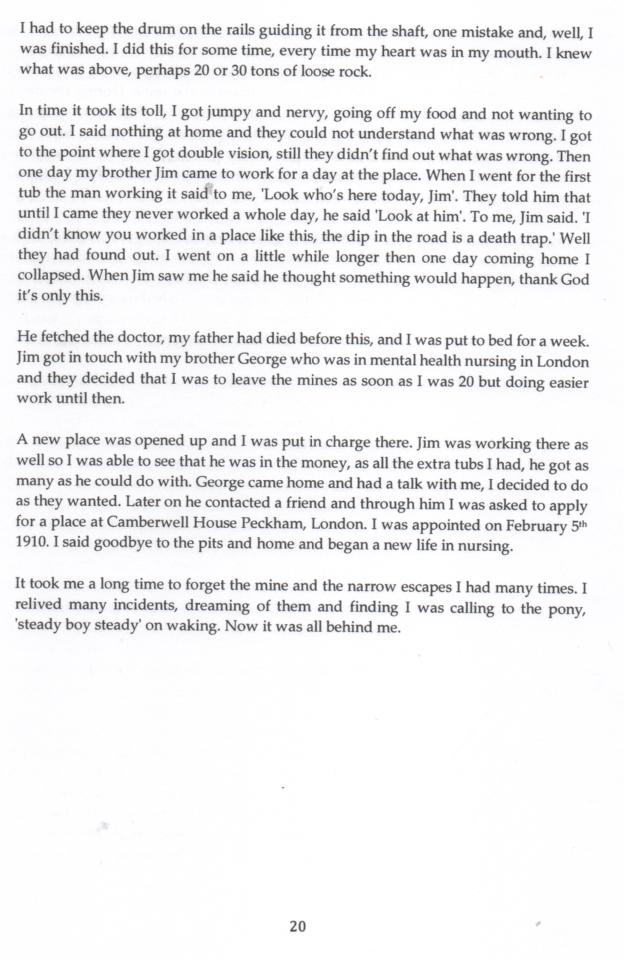 R. H. Williams - Memories of Bunkers Hill and Bersham (1920's & 1930's)
"Known as 'Bob Wrexham' or 'Robin Wrexham' all his quarry life" - Anita Butler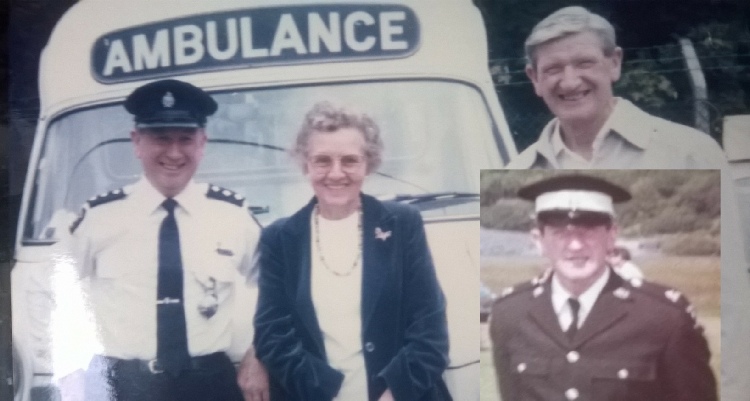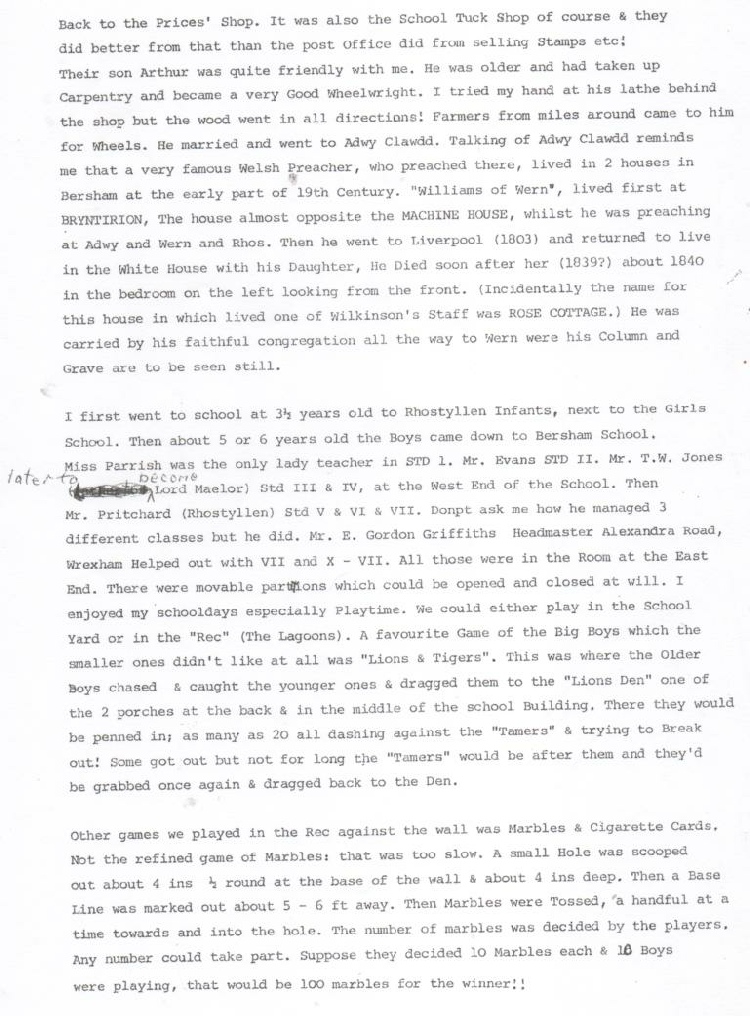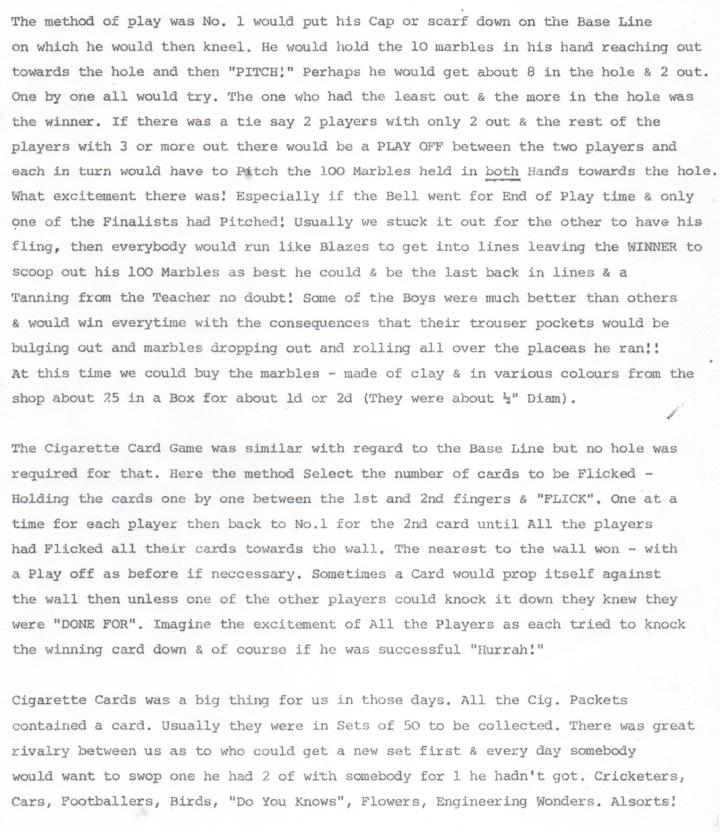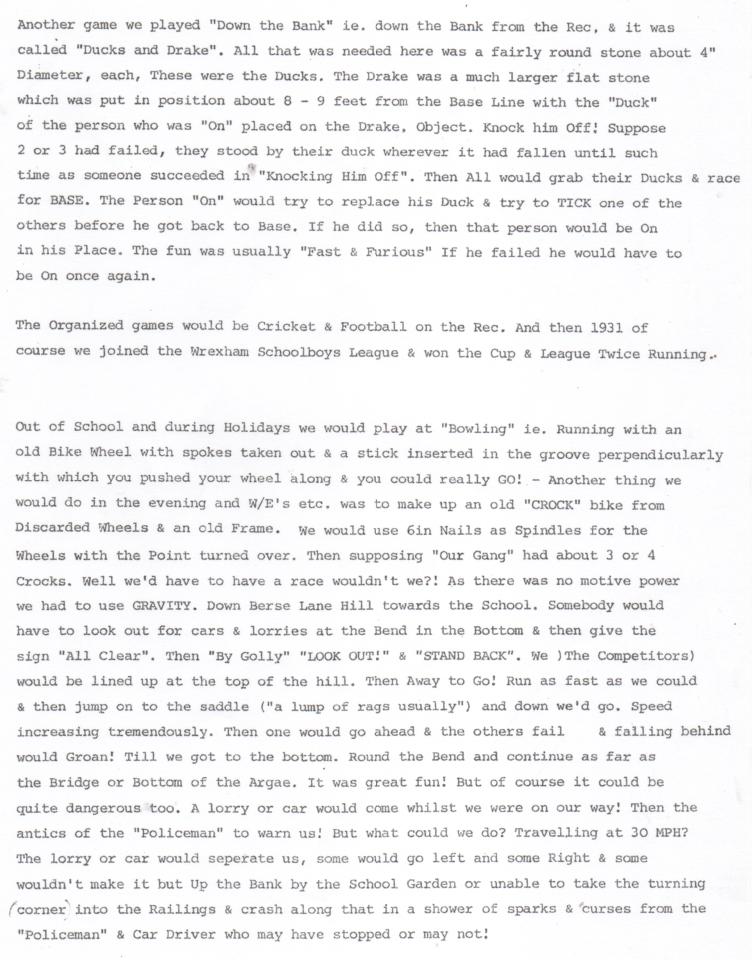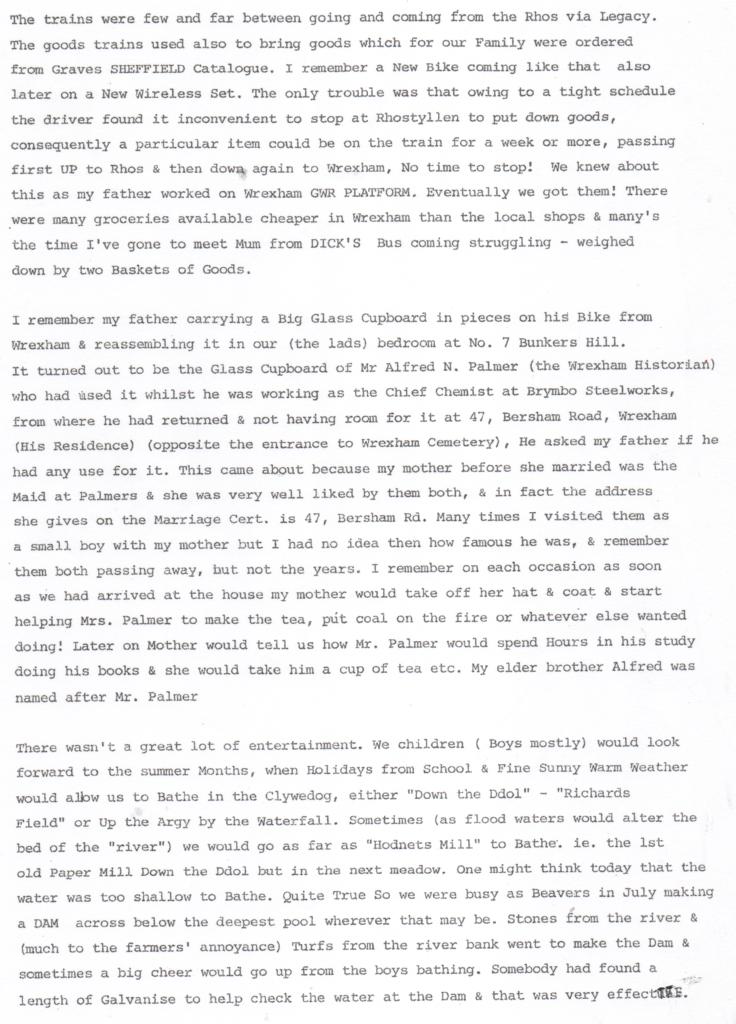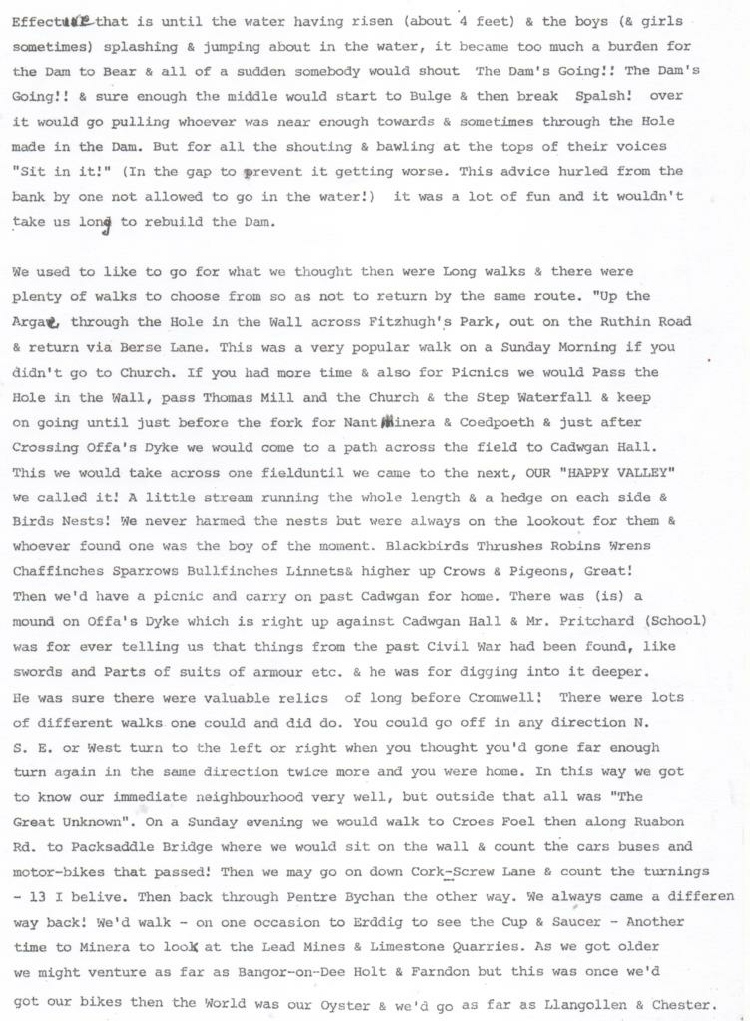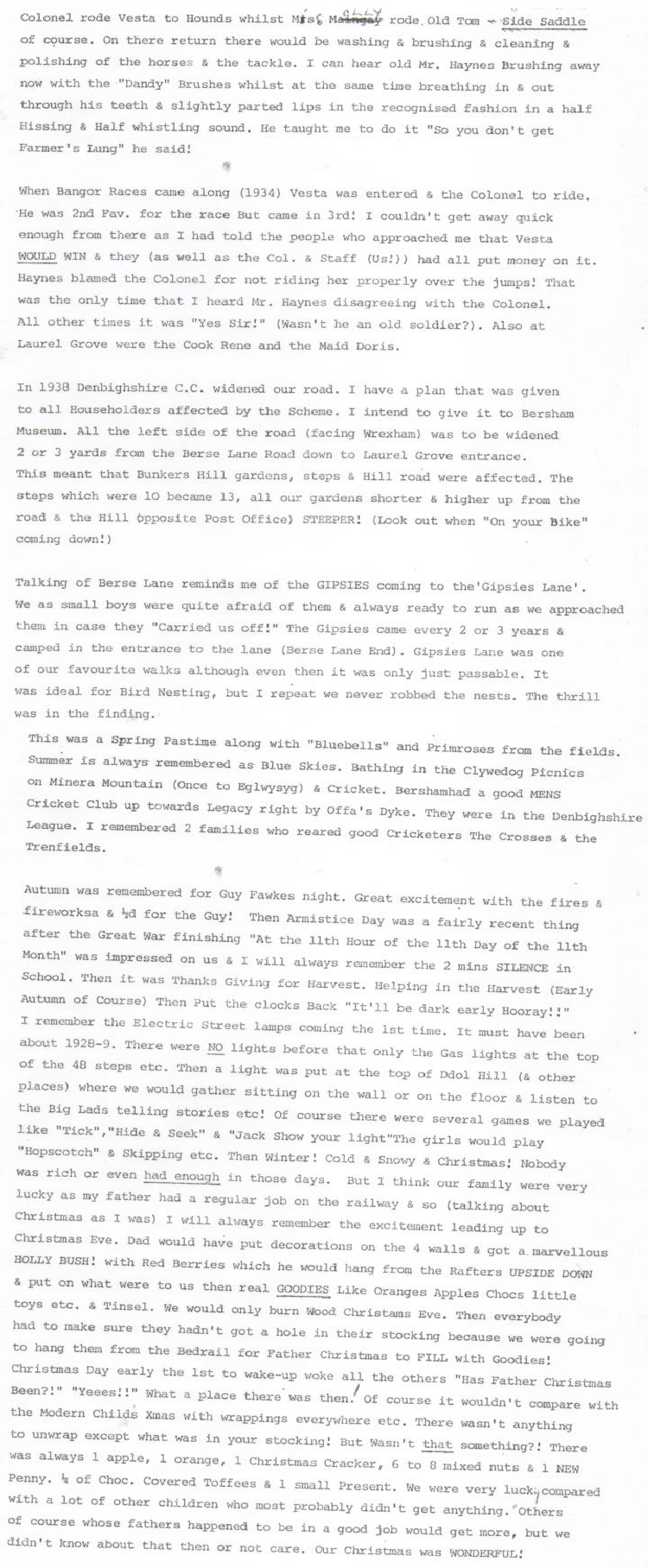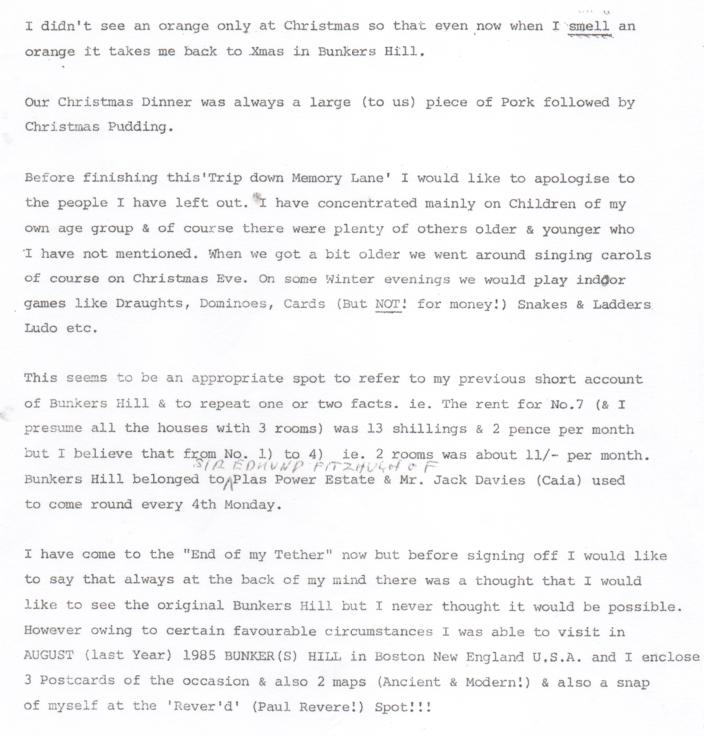 A massive thank you goes to Anita Butler for sending me her father's memories of Bunkers Hill and Bersham in the 1920's & 1930's. It gives the reader an insight into a way of life now long gone but one which must not be forgotten.